Stand out in the online world
Want to attract more visitors to your website?
At DMS Services Inc., we specialize in search engine marketing and are determined to drive traffic to your business. First, we make sure that your website provides a positive user experience and then offer recommendations if we feel your website could be improved.
We help you enhance your website and make it relevant to search engines, as well as users.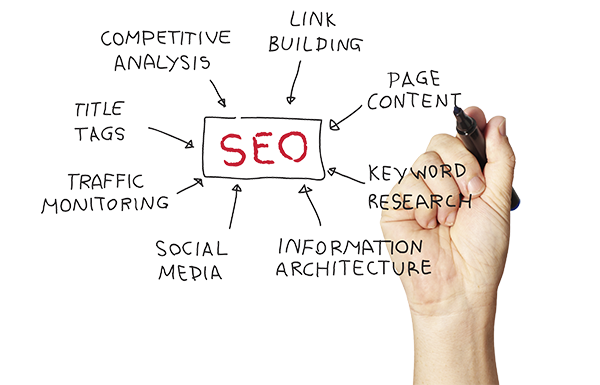 ---
How does it work?
Keyword Analysis

With some research, we will determine which terms are most often searched to find businesses like yours. We want to make sure that we find the terms that are the best match for your site.

Search Engine Submission

We make sure your website appears on the most popular search engines and directories.

Onsite Search Engine Optimization (SEO)

We will review your website page by page to ensure the structure is optimized for your target keywords.

Local Search Optimization

The creation and optimization of top local search business listings including Google Maps and Google Places will bring customers in your area to your website.

Image/Video Optimization

Did you know that you can generate traffic from an image/video search? The way the image or video is labelled can actually allow search engines to know what the file contains, which can lead the viewer of the photo/video to your website.

XML Sitemap

A sitemap is a file where you can list the web pages of your site to tell Google and other search engines about the organization of your site content. Search engine web crawlers like Googlebot read this file to more intelligently crawl your site.

RSS Submissions

By submitting RSS feeds you reach new viewers, improve SEO and create an additional way to communicate with your customers.
We also offer custom 404 error pages, robots.txt files, sources code reviews and analytics and reporting.
---
Contact us for more information!